I joined GOOD in 2006 as the first in-house designer working directly with the creative director and their editorial studio, Open, principled by Scott Stowell, exposing me immediately to two distinct modes of operating: in-house and agency.

At GOOD, I learned to align my work with my values.

The message transcends the medium.

GOOD started as a print magazine devoted to people and organizations doing well by doing good. In 2011, I redesigned the magazine to better express their vision and support building a larger community of like-minds.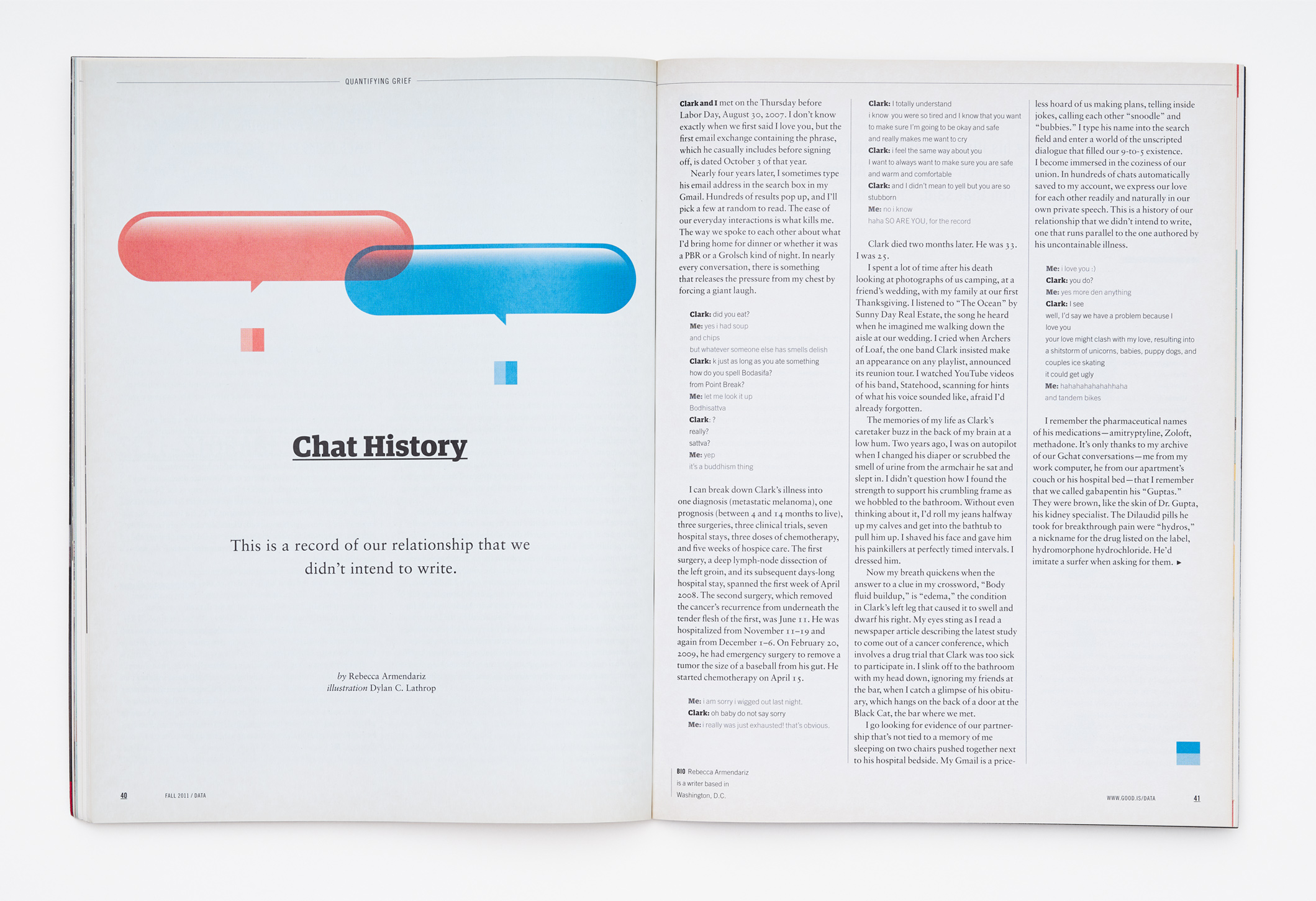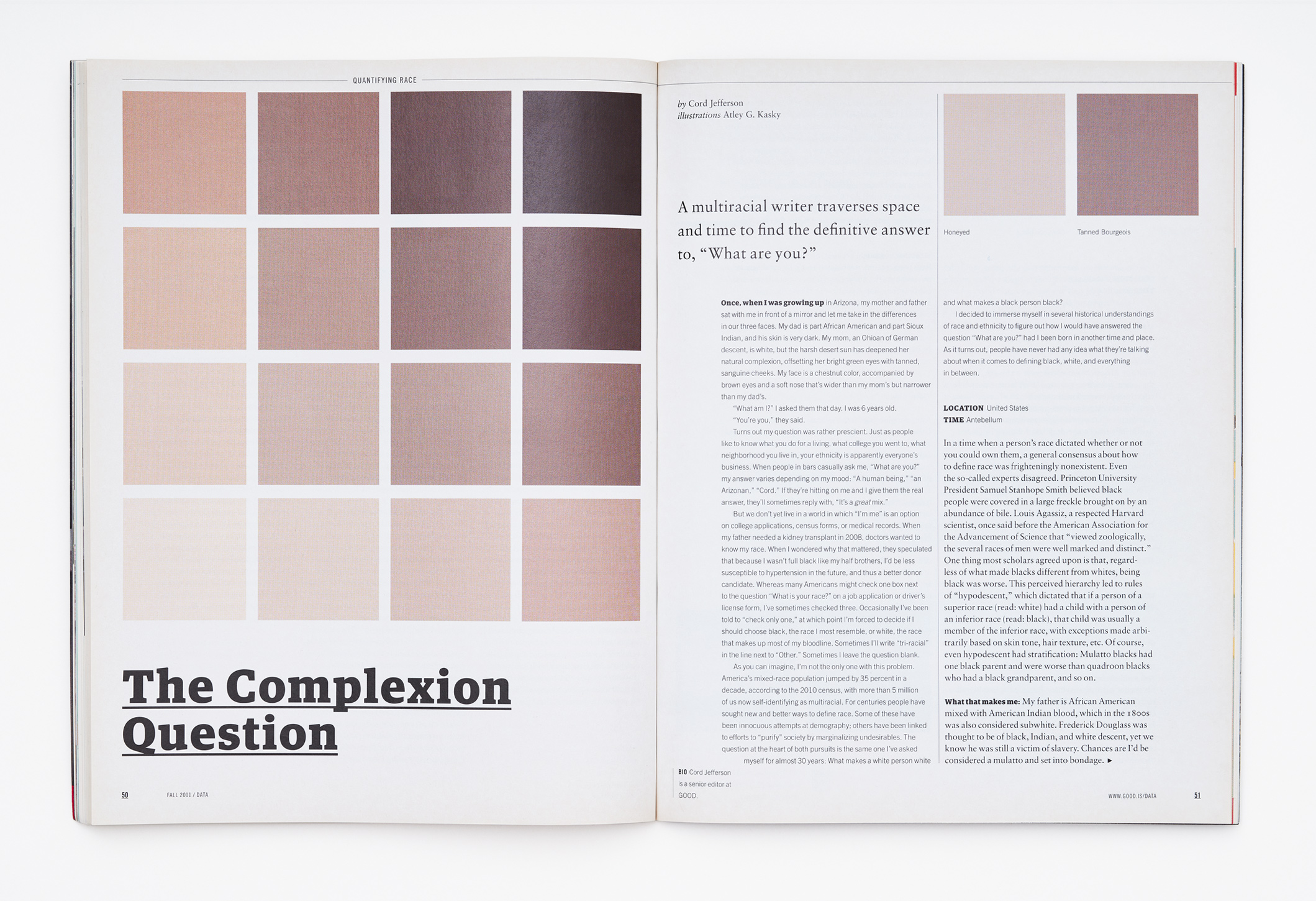 GOOD Magazine 024 – The Data Issue